'Hostility' at Longleat in trustee row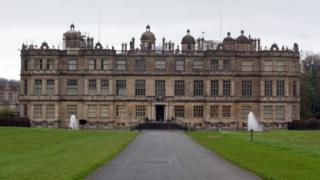 A row between the heir of Longleat and one of his family trustees looks set to be settled in court.
A High Court judge heard of "hostility and animosity" between Lord Weymouth, who has run the Wiltshire estate since 2010, and Richard Parry.
Lord Weymouth wants to remove Mr Parry as one of the family trustees.
But Mr Parry wants a new trustee, who is acceptable to Lord Weymouth's father, Lord Bath, to be found first, the court was told.
At a preliminary hearing, Judge Mr Justice Newey urged the men to settle their dispute privately: "It will be a tragedy if enormous amounts of money are wasted and dirty linen is aired because these issues proceed to court."
Lord Weymouth - whose name is Ceawlin Thynn - wants a court order to "remove unconditionally" trustee Mr Parry, a distinguished lawyer.
The court heard Mr Parry agreed that his relationship with Lord Weymouth had broken down and he would have to retire but he wanted a new trustee, who met with Lord Bath's approval, to be found first.
But the court heard that it had proved difficult to find one, leading to a "stalemate".
Alan Steinfeld QC, for Lord Weymouth, said he wanted Mr Parry to step down unconditionally and for the three other trustees to continue until a replacement could be found.
Mr Parry has issued a legal claim that a "judicial trustee" should be appointed in the meantime.
Lord Bath's barrister said his client was concerned about reports that his son wanted to remove the "trust structure of Longleat" in its entirety.
Mr Justice Newey ruled that a trial of the issues should take place in May.
Lord Bath retired as chairman of Longleat Enterprises - which runs the estate, including the safari park in Wiltshire and Cheddar Caves in Somerset - after 18 years and handed it over to his son.
But disagreements between the two were were aired last year in a BBC documentary.