Swindon stab accused 'felt she could kill'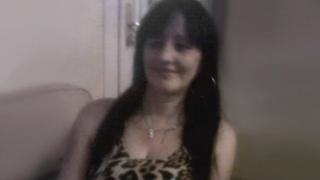 A woman accused of murder told a psychiatrist she felt she could kill, six months before fatally stabbing a mother of eight, a court has heard.
Charice Gassmann, 19, from Swindon, denies the murder of Alison Connolly, 49, at Evelyn House in the town on 12 May but admits manslaughter.
Bristol Crown Court heard Ms Gassmann had described herself as having three personalities in December 2014.
Her sister, Amberstasia Gassmann, 23, also denies murder.
Charice Gassmann told the jury she was head-butted by the Ms Connolly moments before the stabbing.
The court was told the defendant had been diagnosed with emotionally unstable personality disorder (EUPD).
Psychiatrist Dr Caroline Bradley said: "EUPD is an abnormality of personality. It affects most areas of functioning.
"A casual comment that would not bother someone else might spark an intense emotional response [in a sufferer] which would have a disproportionate effect."
Three different people
Ms Gassmann was referred for psychiatric assessment after receiving counselling about her heavy use of cannabis and self-harming.
She told her counsellor that she was using cannabis to control her anger, and was diagnosed with chronic cannabis dependency.
Ms Gassmann said she had thoughts about stabbing people who made her angry and said the thoughts scared her.
In consultation with a primary care mental health liaison service, Ms Gassmann again described herself as being three different people, with one part being "very angry".
Earlier while giving evidence in court, Ms Gassmann said she had two voices in her head.
One is "deep and aggressive" which she believes is male. The other is "less deep and sarcastic" and female.
She added the female voice also tries to help her while the other "made things worse". She said some days she could contain them and other days she could not.
The case continues.