Swindon council set to close all its children centres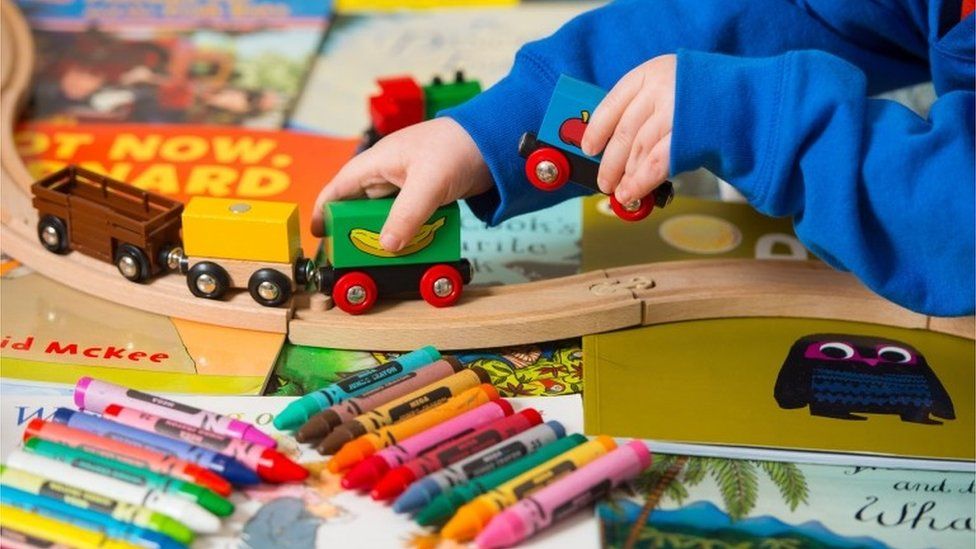 Swindon's five remaining children centres would close under Swindon Borough Council proposals.
The authority, which hopes to save £600,000, plans to mitigate building closures by offering extra health visitor trips to homes.
A final decision will not be taken until next year once the results of a public consultation are considered.
The move follows Wiltshire Council's plans to close half of its 30 centres to save £400,000 a year.
In the past year, Swindon Borough Council closed seven of its 12 centres due to budget cuts.
Cabinet member Russell Holland said: "The proposal is to decommission some of the children centres.
"That means a service will continue to be provided but it won't be the same service provided in the same way.
"It is our belief that by doing it this way, and by prioritising vulnerable children through using health visitors, we can continue to protect and reach those most vulnerable children.
"It won't be called a children's centre but some of those services will continue to be provided."
Children centres were launched by the Labour government in 1998.
They hold parenting classes and support groups for issues such as nutrition and health and breast-feeding for new mums.
Centre workers also offer support for developmental issues in children, domestic violence or post-natal depression.
Kelly Cleverly uses the Drove Children Centre's breast-feeding group.
She said: "It's having a physical place where you can sit and have a chat and a cuppa, see other people with their babies who are facing the same things as you, at the same time.
"If you don't have that collective place to go, you'll just sit and suffer on your own. Having a medical person come in for 15 minutes doesn't feel like enough support."
The public consultation begins after the council's cabinet meeting on 9 December.
Related Internet Links
The BBC is not responsible for the content of external sites.