Timothy Crook denies elderly parents' murders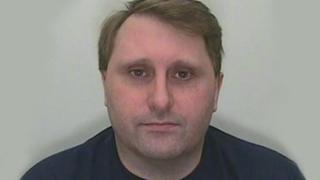 A "domineering" son murdered his parents in a brutal attack before dumping their bodies at his property 150 miles away, a court has been told.
Timothy Crook is accused of murdering Robert Crook, 90, and Elsie Crook, 83, on 14 July 2007 at their Swindon home.
Bristol Crown Court was told of the "difficult" relationship between Mr Crook, 51, and his parents after he lost his civilian job at the MoD.
Mr Crook, who denies the charges, had previously been deemed unfit for trial.
Prosecuting, Andrew Langdon QC, told the jury: "Exactly eight years ago, Timothy Crook's elderly parents were killed in a brutal attack.
"They suffered repeated blows to their bodies and heads, some of which were delivered by a weapon, probably a hammer."
The court was told Mr Crook then put their bodies in the back of their car before driving them to a property he owned in Lincoln.
The bodies were eventually found under wheeled-bins in the back garden.
Mr Crook was arrested but later found unfit to stand trial due to mental health issues - which have since improved, the court heard.
Representing Mr Crook, Mr Nigel Pascoe QC, said: "The case for the defendant is, 'I did not kill either of my parents'."
The trial, which is expected to last three weeks, continues.