Four bailed over Swindon brawl stabbing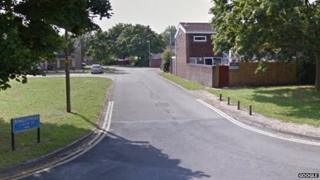 Four men have been bailed following a "violent" brawl in Swindon involving at least 10 people armed with poles, wood and knives, police have said.
Residents in Bowleymead, Eldene, called police at 00:30 BST after a fight broke out on a grassy area in front of flats.
One man, aged 18, was stabbed during the incident.
Three men, aged 19, 20 and 21, were arrested on suspicion of attempted murder. An 18-year-old was arrested on suspicion of attempted GBH.
Correction: An earlier version of this story based on information from Wiltshire Police incorrectly stated four men had been charged.