Swindon's Youth Offending Team rated 'satisfactory'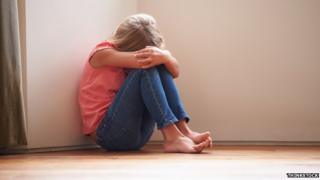 Risk of public harm posed by young offenders left inspectors of Swindon's Youth Offending Team concerned.
The Probation Service inspectors rated the service satisfactory, although they noted the protection of vulnerable offenders also required attention.
Team management and governance was also unsatisfactory, inspectors said.
Swindon Borough Council said the service performed well in areas such as ensuring court sentences were served and cutting re-offending rates.
'Potentially exploited'
According to the report, in three out of 33 cases inspected, the risk of harm a young person posed to the public had not been assessed.
In terms of protecting vulnerable young people, especially those in care, inspectors also found there was too much focus on self-harm and suicide.
They found workers did not consider the wider aspects such as mental and emotional health, family, housing and substance misuse.
However, inspectors noted that once the risk had been identified action was taken by managers - in one case a young offender was "potentially being exploited" by an older drug dealer.
The Youth Offending Team [Yot] worker told the police who arrested the drug dealer and the young person was re-housed.
Gaps were also identified in Yot's work with children's social services.
A council spokesman said it was addressing the recommendations made by the inspector.
He added: "The overall message from the report is that in the areas that truly matter - reducing reoffending among young people, and making sure they properly serve their court sentences - the Swindon Youth Offending Team performs well.
"In fact, the rating given for the work to make sure young offenders serve their sentences places the Swindon YOT as one of the best performers in England and Wales."