Wiltshire cancer patients get personal transport for treatment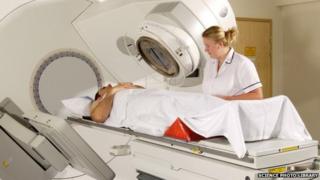 Cancer patients from Wiltshire who need to travel to Oxford for radiotherapy are being offered individual transport to and from their appointments.
About 700 patients a year have to make the 60-mile round trip, the NHS said.
The move is aimed at minimising the discomfort associated with long journeys for people having treatment.
An appeal has begun to raise £2.9m to build a radiotherapy cancer treatment centre at the Great Western Hospital in Swindon by the end of 2017.
Clinical chair of Swindon Clinical Commissioning Group Peter Crouch said the new service meant patients would be able to travel to appointments "in much greater comfort" accompanied by relatives or friends.
The individual free travel service will run until the new unit opens.