Prospect Hospice to open outpatient centre at Savernake Hospital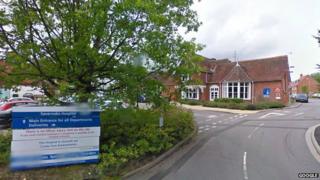 A hospice has announced a £75,000 appeal to raise the remaining money needed to build a new outpatient centre at a Wiltshire hospital.
Prospect Hospice plans to open the unit for people it is caring for at Savernake Hospital in Marlborough.
The hospice has signed an agreement with the Great Western Hospital Trust to have day services, physiotherapy and occupational therapy at the centre.
The new centre is expected to open in summer 2015.
The hospice's community-based specialist nurse for Marlborough and the surrounding villages will work from the new setting throughout the week.
Prospect Hospice's chief executive Angela Jordan said the new centre will mean people with end of life care needs will not have to travel to Wroughton (the hospice's location) for treatment.