Carer guilty of Salisbury nursing home abuse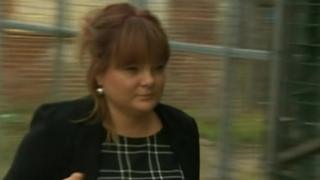 A care worker has been found guilty of abusing elderly dementia patients at a care home in Salisbury.
Agneszkia Sztokmanska, 45, a former senior carer at Milford Manor Care Home, physically and verbally abused residents, Salisbury Crown Court heard.
The jury found her guilty of five counts of ill-treatment under Section 44 of the Mental Capacity Act 2005.
Sztokmanska was found not guilty of a further two counts under the same charge.
The court heard Sztokmanska, who worked at the home between January 2001 and March last year, punched residents, pulled their hair and used derogatory terms to describe them such as "monsters" and "idiots".
She was also witnessed on four occasions throwing her shoes at one patient to make him sit down.
'Jekyll and Hyde'
The care home raised concerns to Wiltshire Police which launched an investigation. A number of staff gave evidence at Sztokmanska's trial.
One colleague described Sztokmanska as being a "Jekyll and Hyde" character.
A Crown Prosecution Service spokesman said: "Our thoughts go to the victims in this case, some of whom have since died, and their families, who had to deal with the knowledge that their loved ones had been mistreated in this way."
Wiltshire Police said: "Today's verdict should send out a strong message that Wiltshire Police, working with the local authorities, will robustly investigate any safeguarding concerns to ensure the most vulnerable in our communities are protected from harm."
Sztokmanska will be sentenced on 24 October.