Swindon care home criticised by Care Quality Commission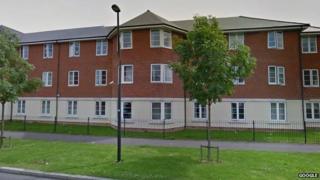 A damning Care Quality Commission (CQC) report has found a Swindon nursing home to be unsafe, ineffective and lacking in care.
The watchdog inspected Princess Lodge Care Centre in July and found it only met one out of nine required standards.
It found insufficient numbers of qualified staff and those that were there had not always been trained to meet the needs of residents.
The home said it is working to "address the shortfalls" identified by the CQC.
Inspectors also found that residents at the home, which caters for up to 85 elderly people, were being put at risk because important medical information was not being recorded.
They said people were not always treated with dignity or respect by staff and were not always supported to eat or drink enough to maintain their health.
'Staff performance review'
Lisa Mitchell, of operator Lifestyle Care, said she acknowledged the report's findings and said "significant progress" has been made since the inspection, including the appointment of a new permanent manager.
She said: "There is a vigorous programme in place to improve the outcomes that residents at Princess Lodge may expect.
"Substantial developments in the support systems and structures are being made and the staff team are committed to ensuring that consistent positive progress is maintained."
Ms Mitchell also confirmed a number of employees had left the company following a staff performance review.
Swindon Borough Council confirmed it has been working with the CQC to make sure the care home reaches the required standard, and is making frequent visits to "check that improvements are being made in line with the requirements of the CQC report".