Devizes man, 73, buys 200,000 volt stun gun online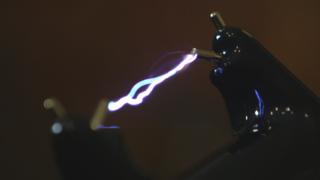 A 73-year-old man has been interviewed by police after buying a 200,000 volt stun gun online.
The man told officers he thought the device was legal in the UK because he had bought it from a European website.
Wiltshire Police said while it was not against the law to purchase the items, it would be an offence to import them into the UK or to own them.
Police said it had not yet been decided what action would be taken against the man, who lives in the Devizes area.
Officers said the package, which also included pepper spray, had been discovered as it entered the country.
A force spokeswoman said the items could cause serious injury and even death if used in the wrong hands.
"The seized stun gun was four times more powerful than a police Taser - which uses 50,000 volts of electricity," she added.