A344 closure near Stonehenge 'causing traffic woes' in Shrewton and Larkhill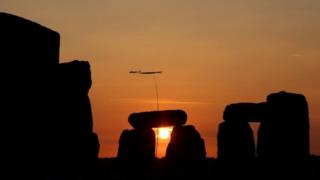 A survey is to take place following concerns traffic levels have increased since the relocation of the Stonehenge Visitor Centre and the A344 closure.
Roads around Shrewton and Larkhill will be monitored as these are areas where an increase in diversionary traffic has been noted.
Councillor Ian West said the speed and volume of traffic through Shrewton had affected the quality of life.
The survey will record which routes are being used and by how much traffic.
Mr West said he had been told the extra traffic through the village had been cited as a barrier to people being able to cycle or walk around the area.