New youth hostel hope for Salisbury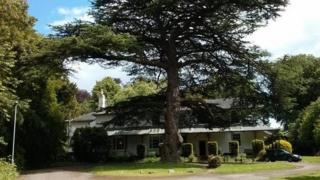 A new youth hostel could be opened in Salisbury, to replace the existing one which has been sold to a developer.
The Youth Hostels Association (YHA) has exchanged contracts with a developer that wants to turn the building at Milford Hill into retirement flats.
They say the Grade-II listed building, which is almost 200 years old, is no longer financially viable.
A spokesman said the organisation was looking for a suitable site for a new hostel nearby.
Joe Lynch, from the YHA, said: "Despite it being a beautiful building we don't have enough customers coming to Salisbury.
"It would cost us £1.7m to restore it to the standards that we want. The property just can't handle that sort of investment."
Mr Lynch added that the sale of the building would allow the YHA to reinvest in opening new properties and improving the quality of existing properties.
"We'd welcome any opportunity to chat to the local council to see if there are opportunities available. Maybe they can help us find suitable sites."
But Independent councillor Margaret Willmot said the existing hostel should be saved.
"It's wonderful budget accommodation. It also provides accommodation for school parties who come to visit the cathedral, as well as to visit Stonehenge.
"We feel the loss of this accommodation would be an enormous loss for Salisbury."
Ms Wilmot said a local business had expressed an interest in continuing to run a hostel at the existing site.