Sian O'Callaghan: Pond drained in murdered woman case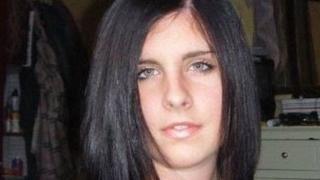 A pond where the boots of a murdered office worker were found is due to be drained in the search for more clues, Wiltshire Police have confirmed.
Sian O'Callaghan, from Swindon, was killed by taxi driver Christopher Halliwell who had picked her up outside a nightclub.
The boots and a shotgun were found in a pond in Ramsbury, Wiltshire.
Police divers will finish their search later and are due to start draining the pond on Wednesday.
A spokeswoman from Wiltshire Police also confirmed field searches in the nearby area were continuing.
Miss O'Callaghan died from a single stab wound to the head. She was not shot.
The single-barrelled shotgun was discovered on Friday, days after the boots were found.
Her body was found after an extensive police search at the Uffington White Horse in Oxfordshire.