Warminster's Saxon history project developed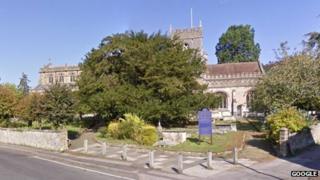 A project to try to locate the boundaries of the Anglo-Saxon settlement of Warminster has been given £30,400 of lottery funding.
Warminster Civic Trust plans to study the medieval settlement, believed to be near the Minster Church of St Denys.
Chairman Richard Haes said it "would set Saxon medieval Warminster not only in a local but a national context".
The project will include building surveys, photography and geophysical surveys of the area.
"Warminster is fortunate to still have parcels of land within the area to be surveyed which are currently free from buildings which will improve the chances of finding any evidence of the early town," Mr Haes said.