Landfill site closed after complaints it is too smelly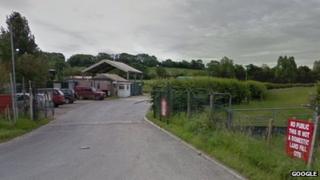 A landfill site near Swindon has been closed after complaints about it being too smelly.
Hills Waste Solutions has temporarily shut the Chapel Farm site near Blunsdon after 180 complaints this month.
Extra clay capping is being used to try to seal off areas that might be causing the stench and new gas extraction wells are to be drilled.
Users of the site have been asked to go to other waste disposal sites while it is shut.
The Hills spokesman said "every possible action" was being taken to try to bring the situation back to normal.
"Since receiving complaints of odours, Hills has worked with the Environment Agency on a daily basis to understand the reason for the odour increase.
"However, despite completing all the additional works agreed with by the Environment Agency, and undertaking substantial additional works which go over and above what is normally required of a landfill operator, the situation has not improved.
"Being mindful of the impact that the odours are having on local residents, Hills has made the decision to temporarily suspend landfill operations at Chapel Farm site," he said.
People living nearby complained the smell had got worse recently.
Amanda Wilkins said it smelt of "rotten eggs, sulphur and sewers".
She said: "It's disgusting. It's making people feel ill. It's horrible."
The Environment Agency said it would work with the company and would reassess the site when it was ready to reopen.