Swindon's new museum 'step closer' after Arts Council grant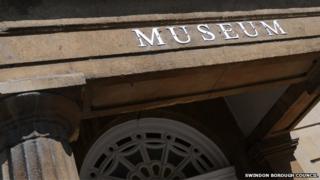 Plans for a new museum in Swindon move a step closer after it was awarded a £95,000 Arts Council grant.
Sophie Cummings, curator of the current museum and art gallery, said the grant was "absolutely essential" if the town was to get the new venue "it deserves".
She said the money would be used on five projects to prepare for the future running of a new museum.
The current collection at the museum will also be reviewed and catalogued in preparation for a move to a new venue.
"It takes us a really big step forward and it will help us shape what a new museum and art gallery will look like," Ms Cummings added.
Phil Gibby, of Arts Council England, said the grants were designed to help attract "more visitors to museums".
Ms Cummings said the team hoped to begin work on the new building within the next six years.