Listed status for derelict technical college in Swindon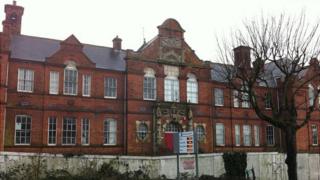 A derelict Victorian building in Swindon which it is feared may have to be demolished has been awarded Grade II-listed status for its architecture.
The former technical college has lain empty since 2006 when the adjoining Swindon College campus closed.
The site is being redeveloped as part of the new £50m Regent Circus leisure complex development.
Campaigners are worried the site will eventually be demolished but the move means extra protection for it.
English Heritage said listing ensured the architectural and historical interest of the building would be carefully considered before any alterations were agreed.
A Swindon Civic Voice spokeswoman said she hopes it would mean "more proactive protection" of the building.
Site owner Ashfield Land said the building would be refurbished towards the end of the year.
The Regent Circus development will have a six-screen cinema, supermarket and eight restaurants open by the autumn.