MoD accused of 'not listening' over new homes plan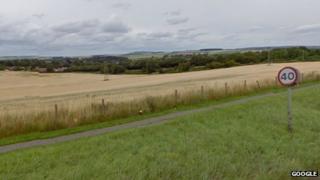 The Ministry of Defence (MoD) has been accused of not listening to concerns raised over the possible location of new homes for soldiers in Wiltshire.
The MoD is preparing a "master plan" to outline where development will take place near Salisbury Plain to house 7,700 people by 2020.
Campaigners say a list of preferred sites includes areas they have said they do not want to be developed.
The MoD said a decision will not be made until after the consultation ends.
The list of preferred sites includes areas near to existing military bases in Larkhill, Bulford, Tidworth, Perham Down and Ludgershall.
Graham Wright, the Liberal Democrat councillor for Larkhill, said: "We are coming from a view that there has always been a preferred site and we are just working towards a 'fait accompli'.
'A worry'
"They say that they have listened to us and that they've seen what we've said already, but then they say 'we're just going to stick with our original ideas', which doesn't seem like a consultation exercise."
Lt Col John Fox from the MoD's Defence Infrastructure Organisation (DIO) said: "There are a series of potential and preferred sites. Those areas are far greater than what we actually need to provide the service families' accommodation.
"Over the consultation period we will narrow those sites down to provide some preferred options that both meet the needs of the army and the local communities."
The public consultation into the £800m project is due to end on 1 April.
The move of service personnel into the area is part of the gradual withdrawal of troops from Germany.