Devizes Lay Wood development plans approved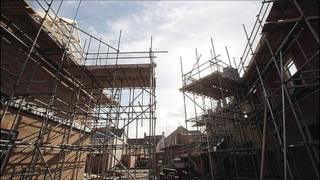 A development of 230 houses on a greenfield site next to Lay Wood, near Devizes, has been approved.
Wiltshire council planners have, however, upheld an appeal against a second development at Coate Bridge for 350 houses, for further evidence.
Both sites looked set for approval due to "out of date" council policies.
The developments have received criticism from local MP Claire Perry, who said she would do all she could to "halt the process."
Planning permission for Coate Bridge was refused by the council in September because the site "lies outside the limits of development defined for Devizes" in the area's local plan.
But in December an inspector, reviewing the council's core strategy, told the authority its development plan was "out of date" and national planning guidelines would now apply.
'Too much development'
Under the national planning policy framework, planning permission "should be granted" unless "adverse impacts" outweigh the benefits.
But with a commitment to build 5,000 additional homes in the next five years, the council has been unable to find any "significant and demonstrable adverse impacts" and so its "ground for refusal can no longer be substantiated".
Mrs Perry said: "Personally, I never wade in on housing or planning but I think Devizes has seen too much large scale development and I know many constituents share that view.
"I am very keen that we use the opportunity given to us by the localism act to build the houses we need, but not in areas which have seen too much development and I'm going to do al I can to try and halt the process."