Wiltshire police to lose 173 officers over six years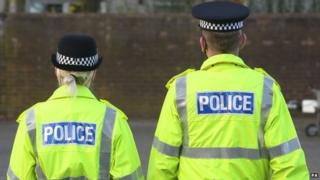 Wiltshire police are set to lose more than 170 officers in response to government public spending cuts.
The Police and Crime Commissioner Angus Macpherson plans to reduce the overall numbers of officers by nearly 15% - 173 fewer police officers by 2017.
Over the next six years the force will have to save nearly £15m following the cut in its government funding.
But a proposal to raise the police and crime element of council tax by £3.15 a year in 2014-15 has been approved.
A spokeswoman for Mr Macpherson said the reduction in officer numbers would come through balancing the number of officers retiring and the recruitment of trained new officers.
She said he was "committed to ensuring that frontline resources are maintained at the highest level possible".
'Modest Plans'
There will be a £3m, or 4.5% reduction, in central government funding for Wiltshire police force in 2014-15, compared with the previous year.
Mr Macpherson said he was pleased his "modest plans" to raise council tax had been passed and the proposals would raise £740,000 to help make up the shortfall in next year's budget.
"This is a small increase now to protect the police service and other services I can commission in the long term," said Mr Macpherson.
Mr Macpherson said he was also looking to increase council tax by £3.15 a year up until 2017, to further reduce future estimated funding shortfalls by £2.3m from £14.8m to £12.5m.
Correction 10 February 2014: This story has been amended to clarify the job losses will be over a six-year period, not three as previously stated.