James Simister jailed for wife's murder in Amesbury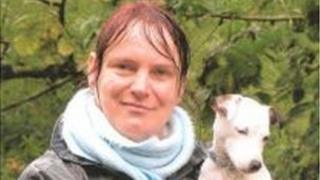 A husband has been jailed for a minimum of 16 years for murdering his wife in an argument at their Wiltshire home.
James Simister, 49, was convicted on Friday of killing his wife Debbie, 45, in Maple Way, Amesbury on 8 April.
Winchester Crown Crown Court heard the couple had a violent argument and Mrs Simister was stabbed in the neck. She died later in hospital.
Police said they hoped Mrs Simister's family would feel "justice had been done".
The court was told that the couple's marriage was volatile and they had a history of domestic violence and alcohol abuse.
Mrs Simister had been receiving help for her alcohol dependency and was planning to leave her husband, the court heard.
Mr Simister was heard to say he had "stabbed his wife" in two recordings of 999 calls he made which were played to the court.
Det Sgt Pete Ritson, of Wiltshire Police, said: "Our thoughts are with [Mrs Simister's family] and most importantly, her children at this very difficult time."