Swindon toddler has potato thrown at face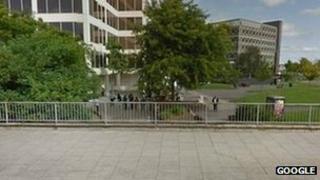 A two-year-old boy has been left with a cut lip after a potato was thrown at his face, police have said.
The boy was in his pushchair when the assault happened on Sunday at about 16:40 GMT in Swindon town centre.
His father chased two men who were seen running away from the scene at the Fleming Way underpass, but did not manage to catch up with them.
Wiltshire Police searched the area for the men, one of whom is thought to have escaped into a pub.