Second Trowbridge cinema complex proposal appeal begins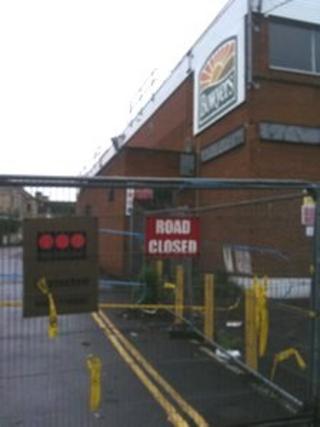 An appeal has begun into a decision to turn down a second multi-screen cinema and leisure complex in Trowbridge.
Wiltshire Council planners refused the scheme on the old Bowyers site in 2012 after giving a similar proposal in St Stephen's Place the go-ahead.
It said the proposal by developers Prorsus would cause traffic problems and take trade from the town centre.
An adjusted plan omitting the cinema was approved, but the company now wants to move forward with its original plan.
The appeal, to be heard by the planning inspectorate, is expected to last for four days at Trowbridge Civic Centre.
Prorsus MD, Angus Horner said the only issue between the company and the council was "the provision of the cinema".
He claimed "the vast majority of Trowbridge's residents" supported the scheme.
The developer's plans for the former factory site at Innox Riverside include an eight-screen multiplex cinema, a Morrison's supermarket, six restaurants and a pub.
Around 200 people marched through Trowbridge in protest at the council decision to reject the scheme in July 2012.
The rival £17m cinema and leisure complex at St Stephen's Place opened in October 2013.