Wiltshire Police to scrap chief inspector rank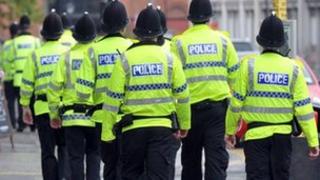 The rank of chief inspector is to be discarded by Wiltshire Police following a review of the force structure.
A police spokesman said the move would help to reduce bureaucracy and deliver services more cost effectively.
Other senior ranks will also be looked at as part of the review.
The decision has been criticised by the county's Police Federation. A spokesman said they had not been consulted about the changes.
Chief Constable, Pat Geenty, said: "Our mission is to provide our communities with the best possible service and protect them from harm.
"To do this we need to be bold, innovative and courageous in the way we approach policing and that really needs to start with the way our organisation is structured."
Mr Geenty said he hoped the positions would be lost gradually as existing officers of that rank left the force or retired.
Chair of Wiltshire Police Federation, Mike White, said: "The removal of the chief inspector rank has been tried before, following the Sheehy Report into policing in the mid 1990s.
"Those forces that tried it have all re-instated the rank. Hopefully, we can learn the lessons from their experiences.
"Changing the rank structure of the police should be something nationally agreed following appropriate consultation.
"In these circumstances this is a decision that has been locally made with no consultation with the Police Federation."