Fears over department store HJ Knee's Trowbridge move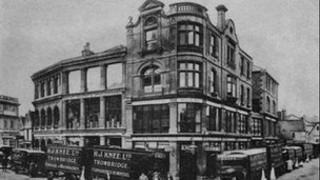 There are fears for Trowbridge town centre as a department store that has traded there for more than 130 years is to move.
Colin Kay of Trowbridge chamber of commerce said HJ Knee's relocation to Spitfire Retail Park was "a big disappointment".
He said it could be "a serious setback" to the town centre.
The store's Marcus Holbrow said retail was changing and the company wanted to offer free parking to its customers.
"Customers have busy lives that require value and convenience, and we feel this move will meet those needs perfectly," he said.
Both of its Trowbridge stores will move to the new location, but its Malmesbury store will be unaffected.
The move is expected to take place early in 2014.