Swindon cultural hub idea approved by council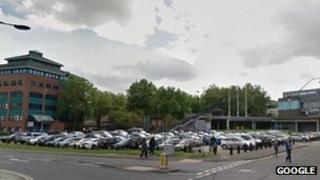 A cultural hub in Swindon, to include a newly re-homed museum and art gallery, has moved a step closer with the borough council approving the idea.
The town centre proposal is for land between the Wyvern Theatre and the Magistrates' Court in Princes Street.
The present Museum and Art Gallery in the Old Town has been deemed too small and unfit to display a decent sample of the town's collection of civic art.
A timescale and the costs for the development are not yet known.
Detailed feasibility work is now expected to be launched with funding sought from the Heritage Lottery Fund.
The idea of creating a cultural centre for the town was first published by Forward Swindon in its 15-year plan, published in 2012.