Lyneham military training college: £121m contract awarded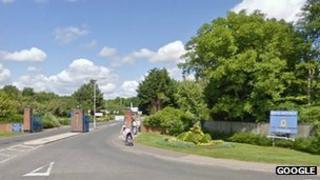 A £121m contract to build the Defence College of Technical Training at the former RAF Lyneham base in Wiltshire, has been awarded to two firms.
It will provide training facilities for the three armed services at the base which closed a year ago.
The site will also include a public museum and a new base for the Royal Electrical and Mechanical Engineers.
Work on the first stage will commence in early 2014 with the £230m project due to be completed by autumn 2015.
The scheme will provide accommodation for more than 1,100 trainees, purpose-built teaching facilities and a large outdoor training area.
At its peak the project will employ 900 people with much of the work upgrading and refurbishing existing buildings.
The contract was awarded by the Defence Infrastructure Organisation (DIO) - which manages and maintains land and property on behalf of the Ministry of Defence - and is a joint venture between Kier Construction and Balfour Beatty.