Wiltshire Council leaders' allowances increase up to 22%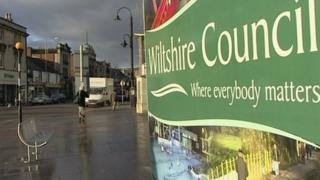 The amount the leader of Wiltshire Council can claim in allowances annually has risen by 22%, to £30,722.
Allowances for the deputy leader, cabinet members, portfolio holders and chairmen of committees have also risen by 22%.
Councillors will now be able to claim £12,289 - an increase of 1%.
A spokesman said the changes, described as "outrageous" by critics, will be back-dated to May and would cost the council an extra £127,000 each year.
The measures were agreed following recommendations by an independent remuneration panel and 53 councillors voted for the proposals, 28 against and two abstentions.
'Low income'
Simon Killaine, who is the independent councillor for Malmesbury, was one of the 53 in favour.
He said if you want "ordinary" people to become councillors - rather than "wealthy pensioners" - you have to pay enough money to cover basic costs.
"There just isn't enough support for people like me, low income people who have day jobs, to actually do the roles we get," he said.
But Jonathan Isaby, from the Taxpayers' Alliance, said: "At a time when the council has had to make necessary savings, shedding several hundred staff and freezing pay for others, it is outrageous in the extreme that councillors have voted to increase their own allowances.
"The last thing hard-pressed Wiltshire families deserve is for their elected representatives to be taking home more taxpayers' money for themselves.
"Regardless of the independence of the panel which came up with these proposals, Wiltshire councillors should have rejected them."