Wiltshire Police invite new applications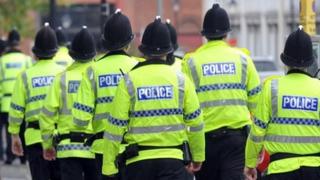 A police force that was overwhelmed with applications during a brief recruitment window for officers is advertising again.
In January Wiltshire Police became the first force in the west of England to hold a recruitment drive since the government's 2010 spending review.
The application window was shut after a few hours due to unexpected demand.
Now the force says it wants a pool of applicants for future officer jobs and will advertise for 10 days.
The police and crime commissioner for Wiltshire and Swindon, Angus Macpherson, encouraged individuals from minority ethnic communities to apply saying they were under-represented within the force.
It is expected that successful recruits may start training in the summer and autumn of next year.
In January the force had some 300,000 hits on its website within three hours and 1,064 applications were received.
Forty-one candidates made it through the first few stages and are currently on provisional offers, subject to passing upcoming entry tests.
The force is expanding its search and says it wants to hear from dedicated, determined and resilient applicants from a diverse range of backgrounds.