Avon and Wiltshire trust 'falsified records', report claims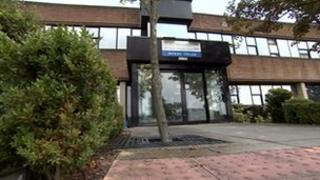 Patients of a mental health trust in Wiltshire had their records falsified, according to an unreleased report.
The authors said records at Avon and Wiltshire Mental Health Trust (AWP) records were "undoubtedly" changed to meet staff performance targets.
The independent report, written in 2012, was revealed following a Freedom of Information request.
AWP said it investigated the report's findings but found no proof that patient records had been altered.
The trust added there was "no evidence patient care had been affected".
"When the issue of alleged falsifying of data was first brought to our attention approximately 18 months ago, we carried out a full investigation," an AWP spokesman said.
"Neither that investigation, nor subsequent investigations by independent parties found any evidence to support the claims and the matter is now officially closed."
He added that "service users should be reassured that we have absolute confidence in the accuracy and reliability of data held on our systems".
'System under stress'
The 2012 report was written by three NHS workers and two independent consultants, one a psychiatrist and the other the head of safeguarding at another mental health trust.
It came after 30 staff raised concerns and concluded staff were attempting to avoid "breached performance" targets which the trust took a "zero tolerance approach to".
It also noted that, although the investigation only looked at records in Wiltshire, it was "likely to have happened" elsewhere in the trust, which also covers Bristol and Bath.
But it said while senior managers did not offer "constructive guidance about how targets might be met", there is "no evidence that they gave instructions or advice to falsify data".
The report said while the complaints "probably represented a significant symptom of a system under stress", it should not be seen in isolation.
It stated that "the majority of staff appeared as hard working and caring clinicians who were under significant duress".
The report concluded that the AWP board needed to change its culture from one that was "target-driven" and "dictating" to one which was "open and inclusive" where patients were "at the heart of its business".
AWP said the claims were investigated both internally and by two independent reviewers, who previously worked at the NHS, one as a chief executive in the organisation.
The trust underwent a management change in October 2012 and a subsequent report said there had been "significant change in organisational culture" with less of a push to "achieve targets".