Chicklade memorial to crew killed in test flight crash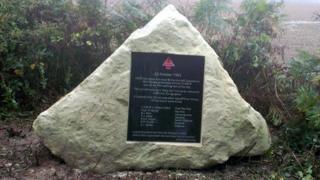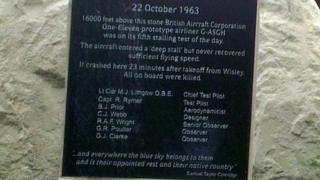 Seven airmen who died 50 years ago when their jet airliner crashed in Wiltshire have been remembered with a memorial.
The entire crew was killed when the BAC One-Eleven prototype came down at Cratt Hill, near Chicklade, during a test flight on 22 October 1963.
Two pilots, three observers, a designer and an aerodynamicist were in the plane which had taken off from the now-disused Wisley Airfield in Surrey.
Their names are etched onto a plaque as part of the crash site memorial.