Farepak compensation totalling £1m remains unclaimed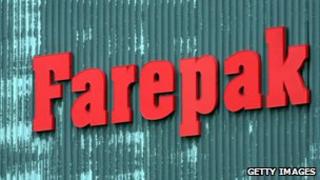 More than £1m remains unclaimed by victims of failed Christmas savings firm Farepak.
The company, which was based in Swindon, Wiltshire, collapsed in 2006 leaving 114,000 people with total losses of £37m.
The Farepak Response Fund was set up to help them but not all the cheques from liquidators have been cashed.
The fund paid out about 17p for every pound lost. This was topped up last year by 32p per pound.
It meant creditors were due about half the money owed to them back.
The residual cash - totalling more than £1m - has now been passed on to the Insolvency Service.
Anyone wanting a cheque reissued is advised to contact them.
Deborah Harvey, from the Farepak Victims Committee, said she was not surprised a lot of the cash had not been claimed.
"Predominately this was dealt with over the internet, not everyone is internet-savvy and a fair amount of the elderly don't use a computer.
"If you've lost touch with your agent - which after nearly seven years is feasible - then you didn't have your money back at all."