Wiltshire Police sorry over Adrian Cooksey manslaughter case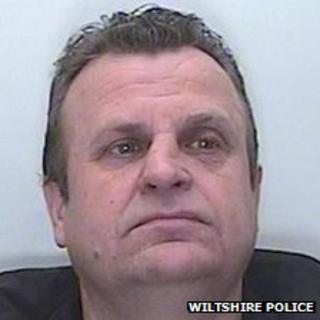 Wiltshire Police's Chief Constable Patrick Geenty has apologised for not getting it "bang-on right" during an investigation into a man's death.
Richard Elmes was convicted of manslaughter last year and jailed for 62 months after he hit Adrian Cooksey.
Elmes also admitted perjury after he gave false evidence at a previous trial of student Tom Minshull, who was cleared over the 2009 attack.
Mr Geenty said sorry for the first trial, adding it was a difficult case.
His comments came after a different team who re-opened the investigation into the death were commended for their work.
'False evidence'
Elmes attacked his friend Mr Cooksey on 8 March 2009, and the keen cricketer was discovered lying unconscious in Melksham by an off-duty PCSO. He later died.
Last September a jury found Elmes guilty of manslaughter almost three years after he gave false evidence at the trial of student Tom Minshull, who was wrongly accused of causing the death.
Mr Minshull, from Melksham, was acquitted in November 2009 of Mr Cooksey's manslaughter.
Elmes also pleaded guilty to committing perjury during Mr Minshull's trial.
Mr Geenty said: "I'm sorry that we didn't get it absolutely bang-on right on the first occasion.
"But I think all of the decisions that were made on the first occasion were fully justified, it was just that when we got to the court then we moved on to the next inquiry there were new avenues that perhaps weren't as evident in the first inquiry.
"That's why we got to nail the result in the second inquiry.
"I don't think it was a case of being overly critical of the first inquiry... what it is about is saying 'that was a very very difficult inquiry to investigate'.
"The force got it right... but for me it was one inquiry which has come out with the right result at the end," he added.
Four officers who worked on the second investigation received the chief constable's commendation at a ceremony on Tuesday night.