Becky Godden murder detective in formal conduct hearing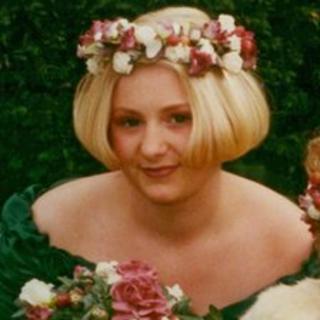 A murder detective who ignored arrest guidelines is to face a disciplinary hearing and could be sacked.
In 2011 Det Supt Steve Fulcher was led to Becky Godden's body by Christopher Halliwell without first taking him to a police station to be read his rights.
The failure to follow arrest guidelines meant Halliwell was not prosecuted.
On Monday the police watchdog, the IPCC, said Det Supt Fulcher had a case to answer for gross misconduct and should face disciplinary charges.
Jailed for life
Former taxi driver Halliwell has never stood trial for the murder of Miss Godden, who was last seen alive by a police officer in Swindon in December 2002.
He led police to her body shortly after confessing to the killing of 22-year-old Sian O'Callaghan, for which he was jailed for life last October.
However he was not prosecuted over Miss Godden's death after a High Court judge ruled detectives ignored arrest guidelines.
Mrs Justice Cox said Det Supt Fulcher's decision to ignore Police and Criminal Evidence Act (PACE) guidelines was "significant and substantial".
She said the move was intended to create "circumstances deliberately designed to persuade the defendant to speak".
'Emotive matter'
The Independent Police Complaints Commission (IPCC) has since investigated three separate matters.
The first was a complaint from Miss Godden's father that Det Supt Fulcher's actions led to the charge against Halliwell for the unlawful killing of his daughter being dropped.
The second and third complaints concerned Mr Fulcher's release of information to the media and his contact with journalists in connection with the investigation.
IPCC deputy chairman Rachel Cerfontyne said it had been a "highly unusual" investigation as the majority of facts were undisputed and already in the public domain.
"We will never know what may have happened if the PACE Codes had been followed," she said.
Wiltshire Police said it was now in the process of arranging a formal conduct hearing with an independent panel of senior officers from other forces.
"This is a complex and emotive matter that involves a number of parties," said a spokesperson.
"We believe that it is important that this should be dealt with through the right process, fairly, independently and in an open and transparent manner."
Det Supt Fulcher could be sacked if the charges are proven.