Wiltshire councils sit on nearly £50m planning cash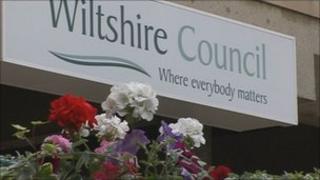 Nearly £50m of planning cash aimed at improving communities has not been spent by councils in Wiltshire, a BBC investigation has learned.
The money is ring-fenced as part of Section 106 agreements between developers and councils.
Planning Minister Nick Boles said councils should not be "pocketing the cash" - something both councils deny.
Both councils have blamed development delays on the recession and say the money will be spent "over time".
Swindon Borough Council has more than £21m unspent in its accounts, while Wiltshire Council has over £27m.
The BBC found that the money has been set aside for already agreed developments including roundabouts, but that the money has not been spent due to "trigger points" not being reached.
Conservative councillor Toby Sturgis, who leads on planning at Wiltshire Council, said: "There is a lot of land with planning permission where the money has been collected but development hasn't started yet.
"We can't force the developers to build and we can't meet the trigger points until they have built a certain number of properties."
Swindon Borough Council conservative councillor Dale Heenan said the council is not sitting on any money: "It is set aside for a specific purpose - these things will happen and it's just a matter of implementing them over time".