Salisbury's Victoria Park improvements set to cost £230,000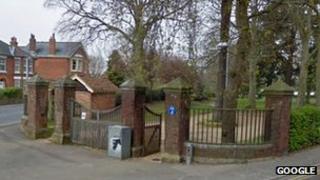 A public park in Wiltshire which dates back to 1887 is to be improved with a £230,000 council grant.
Victoria Park is the oldest in Salisbury and includes a large children's play area and various sporting facilities.
The city council says it is reviewing the park area and wants opinions and ideas on how best to spend the money.
A deadline for comments has been set for the end of November. Work is expected to begin next spring.
Park manager Chris Stringer said, "We're going to be talking to lots of different groups and organisations to find out what they'd like us to spend this money on.
"As well as this, we want to hear from everyone who uses the park - and from people who don't use the park to find out why that is.