Ofsted report sees Wiltshire children's services improved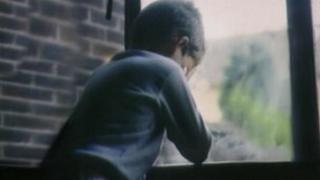 A children's services department accused of failing to protect vulnerable children has improved but is still assessed as adequate.
Wiltshire Council was criticised in 2012 by Ofsted inspectors who said early intervention was inadequate.
Ofsted has now said the authority had been swift to address the issues identified in 2012.
The council said it would not be "complacent" in continuing to improve its service.
Councillor Laura Mayes said they wanted to "improve the quality of our services to those who matter most."
In response to the report, the authority said it reviewed all cases, recruited new and experienced managers and set up measures to monitor the improvement plan.
Ofsted carried out another two-week unannounced inspection of Wiltshire Council's children's services in July, which involved the scrutiny of case files, observation of work and discussions with staff from all agencies and with children and their families.
Its subsequent report said the overall effectiveness of the arrangements to protect children and young people in Wiltshire were now adequate, but highlighted several areas for improvement.
These include working more effectively with partner agencies such as the police, NHS and schools.