Amesbury Town Council website defaced by hackers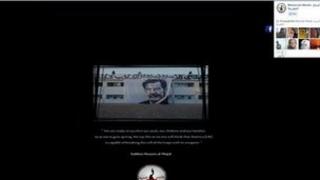 An investigation is under way after hackers broke into and disabled a council website in Wiltshire.
The official Amesbury Town Council website was defaced by the Moroccan Ghosts hacker group on Friday morning.
Browsers logging into the site were greeted by a message from the hackers along with a photo of a banner depicting Saddam Hussein.
Amesbury Town Council clerk Wendy Bown said she did not know why the council was targeted.
'Vulnerable' site
The hackers left a message on the site related to the war in Iraq threatening not to give up the fight against the west and a link to the Moroccan Ghosts' Facebook page.
Mrs Bown said the message that was shown was "obviously not from the town council, but rather from an individual or organization who thinks that it is amusing to create problems on websites."
"The site is currently being upgraded, and so is perhaps a little vulnerable at the moment," she added.
It has now been returned to its original state by an administrator.