Dyson staff hours reduction criticised by union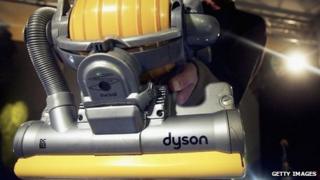 A union has criticised the engineering group Dyson for its plans to cut staff hours at its Wiltshire call centre.
The Communication Workers Union said the plan to reduce weekly hours from 41 to 39 will leave members out of pocket.
A union spokesman said staff had been involved in a "shambolic" consultation exercise since June.
Dyson said it was focusing its contact centre capacity on the peak periods to ensure support was available when owners needed it most.
The union is claiming the loss of shift allowances would mean a reduction of about 20% in wages.
"The workers are distraught, not only because of the financial implications of such a huge loss of income, but also because of the impact on home, family life and caring responsibilities that longer time spans and additional weekend working will bring," a CWU spokesman said.
A spokesman for the Malmesbury-based company said following a consultation fewer than half of its Wiltshire-based customer care team would have their contracted weekly hours reduced by 90 minutes to bring them in line with its standard 39-hour week.
"They still have the opportunity to work overtime and work towards targets and incentives that make up - or even exceed - those 90 minutes," he added.