Swindon man dies after taking 'legal high'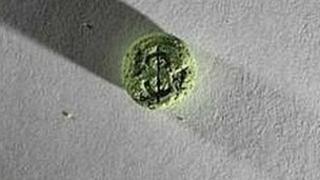 A 23-year-old man has died in hospital after taking a drug believed by police to be a "small green pill with a dollar sign on it".
The man, from Swindon, was taken to the Great Western Hospital on Monday evening after his temperature soared.
Officers said tests on the tablet have confirmed it as alpha-methyltryptamine, known as AMT, which is a "legal high".
Det Insp Lisa Clarke said: "This man's health declined very rapidly - legal doesn't mean safe."
She added: "Even though these drugs might not be illegal, it is still very difficult to know exactly what is in them and the effect they might have on an individual."
Anyone who has taken the drug in the last few days is being urged to seek immediate medical attention.
Police are also asking anyone with information on where it is being sold to contact them.