Permission granted to redevelop planned UTC site in Swindon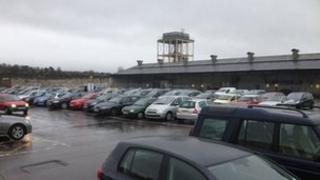 Plans for Wiltshire's first university technical college (UTC) have taken a major step forward.
The council has given permission for a change of use and refurbishment of the proposed site at Swindon's old railway engineering works.
The £7m college will cater for 14 to 19 year olds and will specialise in engineering and enterprise.
It is a joint project between Swindon College, Oxford Brookes University and local firm Johnson Matthey Fuel Cells.
Paul Inman, pro vice-chancellor of Oxford Brookes University said the college building will be a "mixture of old and new", with a 21st Century glass design incorporated into the existing building.
Property developers BAM Construction will carry out the building of the new college.
Work is expected to begin in the autumn with the college opening in September 2014.
The government is committed to funding 24 UTCs in England.
They will offer technically-oriented courses delivered alongside the national curriculum.
UTCs are partnerships between local colleges and the business community and have a greater emphasis on practical training rather than academic work.