Missing Tom Edwards: IPCC to consider referral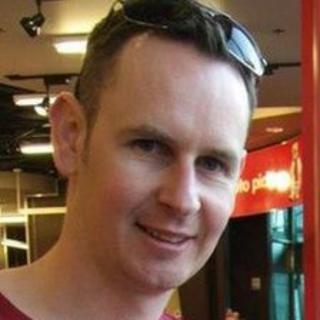 The case of a missing man from Wiltshire whose body was later found by the side of the railway has been referred to the police watchdog.
Tom Edwards, 32, from Calne, was given a lift to a bus stop by two police officers after a night out at Rudis bar in Swindon last Friday.
Although the body has not been formally identified, Mr Edwards' family have requested all posters relating to his disappearance be taken down.
The IPCC is now considering the case.
An Independent Police Complaints Commission spokesman confirmed it had received a referral from Wiltshire Constabulary.
"We are currently considering the referral as to whether it whether it will be dealt with by the IPCC or passed back to the force for investigation.
"A decision will be announced in due course," he added.
As well as dealing with complaints or allegations of misconduct by officers, certain incidents, including death following contact with police, must be referred to the IPCC.
Wiltshire Police said it was still appealing for witnesses who may have any information about Mr Edwards to contact them.
He was last seen boarding the 23:21 BST train to Bristol Temple Meads from Swindon on 28 June.
"The body of a male was located last night [Wednesday] close to the railway line between Chippenham and Bath Spa.
"Formal identification has not been completed but Mr Edwards' family have been informed of this development."