Crown Estate submits plans for 260 new homes in Devizes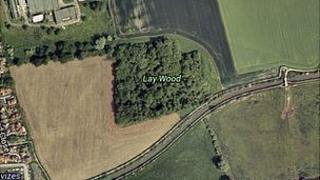 Up to 260 new homes could be built on a greenfield site in a Wiltshire town.
The Crown Estate has submitted an planning application to develop a 43-acre (17.53 hectare) site next to Lay Wood, near Devizes.
The application includes plans for a new roundabout at Horton Road, play area and retention of the 7-acres (2.79 hectares) of woodland at Lay Wood.
In its application, the Crown Estate said construction would begin in 2015 and be complete by 2019.
The proposed development would include 100 three-bedroom and 77 four-bedroom homes with the remainder offering two and five-bedroom accommodation.
The site lies on the edge of an area of outstanding natural beauty.
A decision by Wiltshire Council is expected by 18 September.