Salisbury NHS Trust drops regional pay plan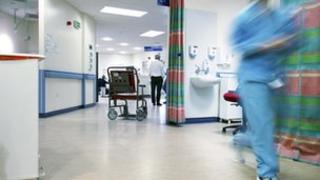 Hospitals bosses at Salisbury NHS Trust have decided against adopting controversial regional pay rates.
Regional pay is based on the premise that living costs are cheaper in the South West so pay and conditions should be realigned accordingly.
Unions had argued against the idea on the grounds it would mean staff working longer hours for less pay and leave, and cause staff shortages.
So far seven trusts in the south west have voted against regional pay.
A South West pay consortium was created to explore the regional pay model and a total of 20 NHS trusts signed up, although one, the Royal Bournemouth, pulled out in November, soon after the process started.
Each trust paid £10,000 to consultants to investigate the proposal and publish recommendations.
At the beginning of March the report recommended hospitals continue with national pay.
But board members from each trust have met over the past month to decide whether to adopt or reject these recommendations.
Since the report was published, the consortium has disbanded.
So far, North Devon Healthcare, Devon Partnership, Musgrove Park Hospital in Taunton, Yeovil District Hospital, Royal Bournemouth, Dorset County Hospital and Dorset Healthcare trusts have all pulled out.
But Taunton's Musgrove Park has said it will not rule out joining in the future. Swindon's Great Western is still hoping to adopt the plans.
The remainder are due to decide their pay scales for staff over the coming weeks.