Man arrested after Melksham body find 'hospitalised'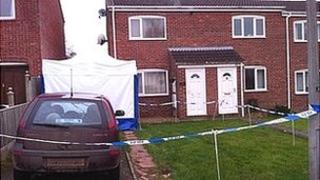 A man arrested following the death of a woman in Wiltshire is receiving hospital treatment, police said.
A 51-year-old man was arrested in Dulverton, in Devon on Monday following the discovery of a woman's body at a house in Melksham on Sunday morning.
Wiltshire Police said he was assessed and treatment "deemed necessary."
Police had appealed for sightings of Richard Newton, whose blue Volkswagen Polo was later found abandoned at Brendon Common on Exmoor.
A Wiltshire Police spokesman said the man remains under arrest and is being guarded by police officers while in hospital.
He added: "He is likely to be discharged in a few days and upon release from hospital will be taken to Melksham Police Station for interview."
The woman is yet to be formally identified.