Man arrested after body found in Melksham house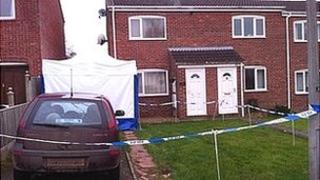 A 51-year-old man has been arrested following the death of a woman in Wiltshire.
Police had appealed for sightings of Richard Newton, 51, following the discovery of a woman's body at a house in Melksham on Sunday morning.
His car, a blue Volkswagen Polo, was later found abandoned at Brendon Common on Exmoor.
A Devon and Cornwall Police spokeswoman said: "A 51-year-old man was arrested in Dulverton shortly before 9am."
She said: "He is in custody and will be transferred to the Wiltshire force."
The woman is yet to be formally identified.