Julia Pemberton domestic abuse charity gets government backing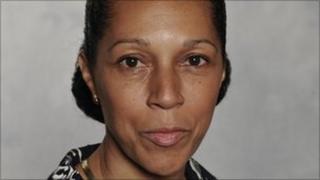 The work of a Wiltshire domestic violence charity has received government backing.
Frank Mullane set up Advocacy After Fatal Domestic Abuse (AAFDA), after his sister and nephew were killed in 2003.
Julia Pemberton and her teenage son were murdered by her estranged husband Alan at their home in Berkshire.
The charity has hosted a conference for victims attended by the Minister for Victims Helen Grant.
Mr Mullane gave up his job in order to set up the charity, which helps bereaved families of murder and manslaughter victims by listening and providing practical help.
Gaps in services
He was inspired to help others after his own family spent at least £10,000 on travel costs to investigate his sister's death and in lobbying for changes to domestic violence legislation.
Before she was killed Mrs Pemberton had been the victim of domestic violence at the hands of her husband.
An independent review into the deaths found "significant opportunities" to identify the threat were missed.
Mr Mullane said families could end up spending thousands just to find out basic facts about what had happened when their relatives were murdered.
"We invited Helen down to show her some of the work we do with families and some of the gaps that exist in services," he said.
'Unable to cope'
"Legal aid has been cut and there is very little legal help available for families at inquests so they rely on lay advocates like ourselves.
"There is a real pay-back economically for the country because this would stop judicial reviews and people campaigning for years to find out the facts.
"If we can scope these inquiries correctly at the beginning and help families get the right information then they get at least part of what they need.
"It doesn't solve everything but it can satisfy the need to know what happened and see changes occur afterwards."
Conservative MP Mrs Grant applauded the charity's work and said she had learnt a lot by talking to families affected by domestic violence at the conference.
"Two women die every week in this country because of domestic violence devastating the families left behind and often leaving them unable to cope," she said.
"Help for families has been improved recently through the National Homicide Service and also through grant funding to 13 organisations which give peer support, of which AAFDA is one.
"We will do everything we possibly can to help them continue with their good work."