Funeral of Wiltshire Air Ambulance's biggest fundraiser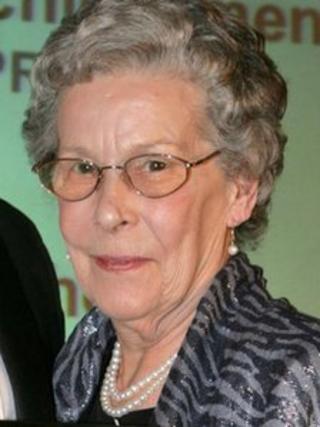 The funeral of Wiltshire Air Ambulance's biggest fundraiser has taken place.
Dot Whitehead, 81, from the town of Westbury raised more than £1.7m for the charity over 15 years. She died at her home last week.
Chief executive David Philpott said Ms Whitehead was the "perfect volunteer".
"Dot really understood that it was a community asset that the people of Westbury and beyond might need at any time," he added.
She had been the manager of the charity's shop on Maristow Street, Westbury, for more than 10 years.
"She built around her a wonderful cohort of other ladies, many of them in their 70s and 80s, who manned the shop," said Mr Philpott.
"Obviously it's early days, but in the next week or two we'll sit down with the other ladies and we'll ask them what the future looks like without Dot."