Wiltshire police council tax share should be frozen, PCC says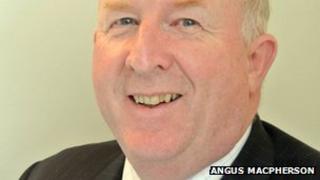 Wiltshire Police's share of the council tax bill should be frozen for the next financial year, the police and crime commissioner (PCC) has proposed.
Angus Macpherson, the Conservative PCC, first pledged to make the freeze in his campaign ahead of November's election.
He has now said he will have to consult business groups and the voluntary sector before making a final decision.
The police budget for 2013-14 will be £65.2m, which will mean a £2m reduction compared with the previous year.
Mr Macpherson has said the cut will mean the force "doing more for less".
He added: "This will involve working more closely with the voluntary and community sector, supporting initiatives such as Neighbourhood Watch, Street Pastors and organisations which support victims of domestic abuse and tackling offenders who are drug and alcohol dependent."
If agreed, Wiltshire Police will have frozen their share of the council tax bill for three years running.
Following November's elections, PCCs around England and Wales took over from police authorities and assumed responsibility for force budgets.
The final decision will be made on 6 February when Mr Macpherson will hold a meeting with the Police and Crime Panel.